JOIN US!
Start a Team:  Create a new team now and get creative with team names! Each team must contribute, raise, pay an amount equal to or greater than $50 per team member to bowl.
Register to Bowl:  Bowlers will receive Free lane registration, shoe rental, and t-shirt.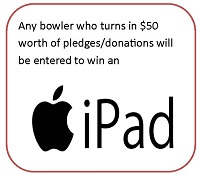 Awards:
Awards will be given for the following:
Top Fundraising Team
Top Fundraiser
Strike it Rich
Spare Change
Turkey Award
Ambassador Family Stories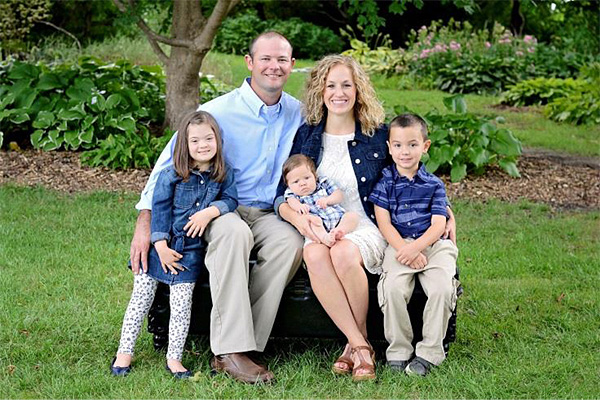 "Since welcoming our daughter Charlotte in 2010 we have utilized countless workshops sponsored by Family Matters. Their passionate staff have provided us with education on topics ranging from behavior to transition, school, family and everything in between. We have always been able to count on the workshops, resources, and support to provide us with the tools we need to set Charlotte up for success in all areas of her life. The gift of knowledge that Family Matters has given us the past six years is priceless and we look forward to more top-notch trainings in the future!"
~ The Nauman Family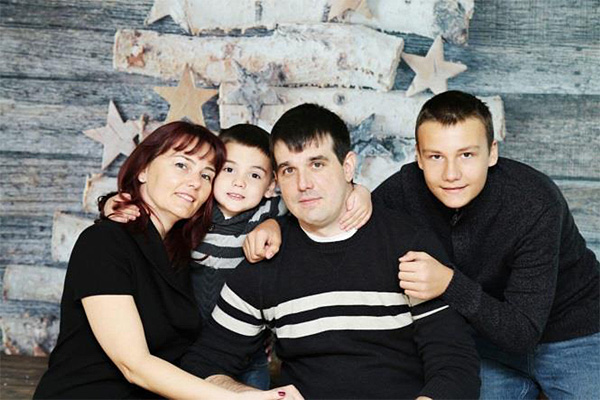 "I first contacted Family Matters in 2015, when my son, Sebastian, was in kindergarten. I didn't know much about autism at the time. I was overwhelmed and I did not know which way to go. I was so excited when Patty Hooper called me back! I finally found a person who understood what I was going through, another parent just like me. She had so much experience navigating the special needs journey! I have contacted her multiple times and she helped me get familiar with legislation, with the school system, and she also had first-hand experience with a child with autism! I feel like I have a guide for the next steps along our journey and that takes a lot of stress off of me. Family Matters gave me the tools and the knowledge needed to help my son. I feel like I became a strong advocate for my son with the knowledge I gained. But, most importantly, I learned to see strength instead of weakness, to see an opportunity instead of a challenge, to see ability instead of disability, and to see the value of each person no matter what their level of ability may be. Family Matters gave me a different perspective from their years of experience."
~ The Sanders Family
Sponsorship Opportunities
Prominent listing on Program Cover

T-Shirt

Publicity Recognition
Prominent listing in Event Program

Publicity Recognition
Raffle and In-Kind Sponsors
Includes Recognition in Program
About Our Organization
Family Matters Parent Training and Information Center is here to help. In our last fiscal year, we:
Provided 5,222 individual consultations
Shared over 8,400 hard copy or electronic newsletters, hundreds of information packets, and resources from our lending library
Trained over 1,600 parents and professionals at in-person trainings, teleconferences and webinars
Family Matters serves families and professionals in 94 counties of Illinois (outside the Metro Chicago area)
Guiding Principles
Parents who know their children's rights can better advocate for their children. The home, school and community are vital components of an individualized education program. All children are capable of learning and good behavior. All children have individual strengths and talents. Students are entitled to appropriate technology, flexible learning environments, and accessible curriculum. School districts and parents are capable of a cooperative relationship that benefits the child.
If your child has a physical, developmental, mental health, or learning impairment and needs school services or accommodations, Family Matters Parent Training and Information Center (FMPTIC) is a resource for you. We assist parents of children with disabilities to be informed participants in the special education process. We assist students with disabilities to understand their rights and responsibilities. We supply information to teachers and other professionals who provide special education and related services to children with disabilities.
Family Matters Mission Statement
We build upon families' strengths, to empower parents and professionals to achieve the strongest possible outcomes for students with disabilities and to enhance the quality of life for children and young adults with disabilities.
Family Matters Provides
disability-related information
referral/linkage to other agencies
telephone and email consultation regarding individual concerns
parent trainings & webinars
training for professionals and support staff
a lending library
informational packets on special education issues
self-advocacy training for youth.
---
For more information, please visit our website at www.fmptic.org